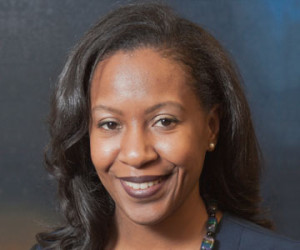 Join us as we welcome April Griffin to our EventSphere team as Director of Operations. With more than eight years of hospitality experience across the US and internationally, she brings a high level of management and organization to the firm.
"April has demonstrated her value with her ability to improve operations and increase effectiveness is what drew us to her," said Todd Lambert, CEO of EventSphere, an Atlanta-based national meetings and events management firm. "She is an asset to our team and will assist us in our continued outreach and growth as we expand our services to the industry."
As EventSphere's Director of Operations, April oversees the company's day-to-day operations, analyzing and developing policies and processes to improve efficiency for the firm's more than 80 national annual events. Additionally, she manages our staff of Event Managers, coaching and working with them to improve accountability and client service.
"I am very excited to be part of the great team at EventSphere, especially at this time when the meetings and events industry is on the upswing," she said. "Our talented staff and associates bring a high degree of professionalism and experience to the marketplace. The meetings and events industry is on the upswing and with Todd's vision, we are quickly becoming recognized for our good customer service and knowledge in the marketplace, with clients and exhibitors."
A graduate of Georgia State University with a Bachelor of Science degree in education, Griffin is a member of PCMA and ASAE. She was formerly employed by Ambassadors, now onPeak, where she collaborated with directors in Chicago, New York and Atlanta. During her time there, she developed effective creative marketing strategies that helped clients reduce attrition at events and save more than $1 million.
April and her 4-year-old daughter live in Decatur.