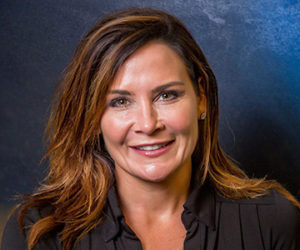 Trade show and meetings executive Tracy Barrett Janosko has joined the EventSphere team. With more than 15 years of sales experience in the industry, Tracy will be based in Texas near Houston. She has a strong network of resources in Atlanta, Chicago and Washington, D.C. She will serve as Vice President of Business Development for EventSphere to focus on new business and continue growing the brand.
"With the strong growth of the meetings and trade-show industry across the country, particularly in Texas, as well as in Chicago and Washington, D.C., Tracy is a valuable addition to EventSphere," said Todd Lambert, CEO of EventSphere, an Atlanta-based national meetings and events management firm. "As our company continues to expand both our client base and our capabilities, Tracy's expertise will move us significantly forward."
A native of Louisiana, Tracy attended LSU and graduated from McNeese State University. She spent the majority of her career working for Choose Chicago (formerly the Chicago Convention and Tourism Bureau) both in Chicago and Washington, D.C., and she also represented the cities of Atlanta, San Antonio and the Washington, D.C., market.
"Coming to EventSphere is a homecoming of sorts for me, and I am very excited to get back to my Southern roots," she said. "Getting to work again with my associates at the Atlanta Convention & Visitors Bureau and being able to live near my family in Houston gives me the best of both worlds."
Tracy has two sons, Drew, age 11, and Jackson, age 9. They live in Katy, Texas, a suburb of Houston.